Relocating is a significant event in an individual's life. When it comes to moving, the vast majority of us need assistance from our friends and family. They are an intrinsic part of our lives.
Helping a friend or a family member isn't that hard. We're all occupied with something or the other, however, we can make an attempt to assist them with little and specific tasks which shows them exactly the amount of love we have towards them. Here are some ways through which a friend or a family can make relocating easy for their loved ones.
1. Gathering information
The principle phase of moving is finding a place to live. This requires a lot of time and effort. The first and foremost thing you should do is to prioritize your wants. Some people might be looking for a backyard in front of their house while others might be looking for a pool or a tennis court.
Our family and friends are just a call away. We don't have to give second thoughts before calling them. They are supportive when it comes to moving. At first, they might feel sad that you are moving but eventually, they will understand and provide you with a lot of information regarding the place you are planning to live.
During this period, sometimes we get so much engrossed in finding places that we might miss out getting suggestions from the children because they are the ones who get the most affected. Another thing that you can do is to take them along with you whenever you go out looking for an apartment of a house so that they can provide some input.
2. Help you label your stuff
When it comes to moving, you can never have enough boxes and sometimes just for the sake of packing, people end up shuffling things in a box. To make things go easy, friends and family can help you label your stuff. This will make it easy for you to unpack your stuff as soon as you reach your new place.
Another advantage of labelling boxes is that you won't have to unpack everything at the same place. Doing this you would create a mess at your new place. This is something that can be eliminated. For instance, all the boxes that should be opened in the kitchen and in this way, you will be able to unpack everything without much burden.
3. Host a goodbye party
Hosting a goodbye party can be an incredible way of marking an end to the incredible phase that you spent with your friends and family before moving to a new place. This gathering with your loved ones will allow you to have work with all of them one last time collectively. You can address all those who are present at the party. You can just expect the party to be full of fun. There will be some sadness and tears as well.
4. Help them get rid of clutter
Hardly any hectic task isn't made better with the addition of a buddy. This is the ultimate advantage that an individual can get while they are packing their stuff before moving. We can't call packing a fun task. It becomes difficult to decide where to start from but if you have your family and friends by your side, then things can be made a little easier and packing would no longer be a hectic and boring task. The first thing to get rid of the clutter should be to decide whether you want particular stuff at your new place.
5. Be in regular touch
Just the physical presence can bring a lot of change. Your friend who is moving might have a decision framework that they would like to follow they also might prefer doing it alone and be fine doing it, however, that doesn't mean they wouldn't love to have somebody to spend time with while they complete everything.
If your friend won't mind a bit of distraction, then you can ask if you can come by and just sit and talk with them while they work. It will make things easy for them as they will be able to do work at a fast pace and at the same time, you and your friend can spend time with each other.
6. Gift them things that they might need at their new place
Few things need to be replaced with the old ones once you are relocating. You can also gift your loved ones some gifts that might be useful to them at their new place. In this way, you can show your love and care towards them as the gift will always be close to their heart. Anything like grocery, decorative material that they are looking for their new home can be given. Another advantage of gifting such things is that they won't have to spend extra money.
7. Bring them food
It might be difficult to cook food at the time of packing stuff in boxes and after relocating. Before relocating, some ready-made meals should be kept in the freezer. Even after relocating, getting the meals on the dining table would be hard so a friend or any family member could make dinner and bring that over to the place. Instead of the glass plates, disposable glasses and plates should be used so that they won't have to wash them again and again.
8. Extend a sympathetic ear towards your friend
Your friend will positively have a lot of misgivings and stresses, desires and expectations regarding the approaching relocation. Tell your friend that you're going to miss them and their relocation won't affect their relationship and won't cut off your unique bond. Make all such efforts to ease their anxiety. Ask them to keep some time for themselves and you should make sure that you are making the best use of this time. Family and friends provide as much support to their loved one who is planning to relocate.
9. Look for a well-established moving company for your friends to hire
Helping a friend or family member move away may appear to be a lot harder than it seems but if everything will be well organized beforehand, then such things can be carried out easily.
There are a couple of things that can be considered before choosing a moving company:
Read moving reviews, surveys online, surf moving websites and compare how much they charge.
Make sure that the moving company is trustworthy.
Allow your social network to give you suggestions or recommendations.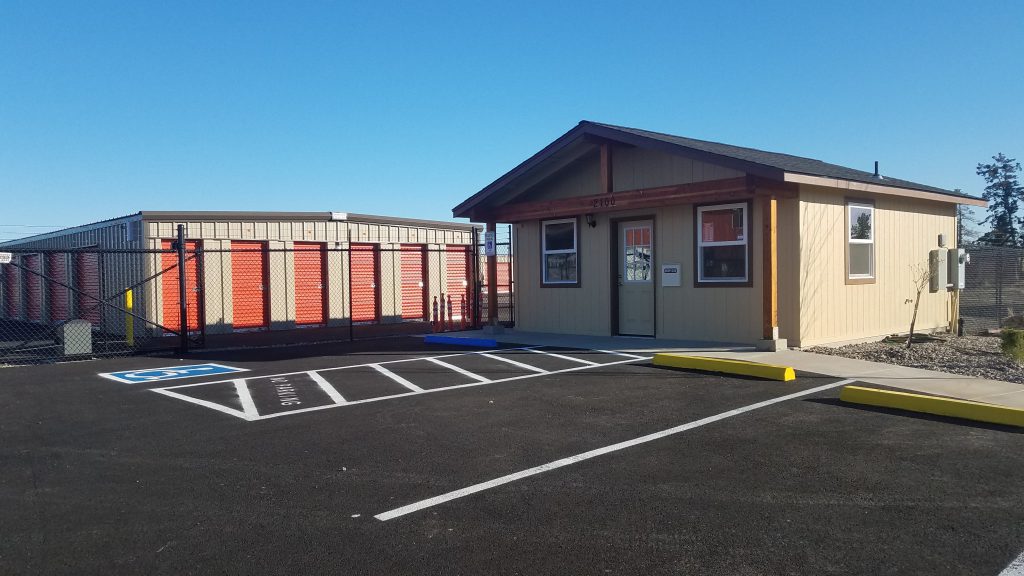 If you're looking for a storage facility to store your belongings, Safe In Storage has got you covered. Here at Safe In Storage, we offer a wide range of unit selections with state-of-the-art security features. To learn more about our self-storage facility, please check out our website at https://safeinstorageredmond.com/.