If you're living in a smaller place with limited pantry space, there are things you can do to maximize your storage.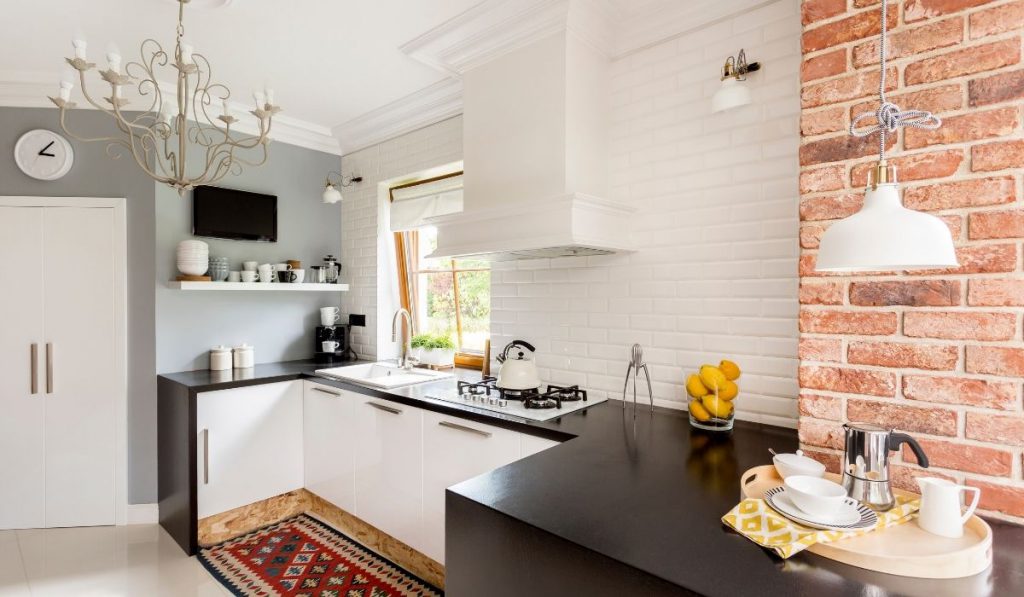 A small floor plan isn't the only reason a lot of people are looking for small kitchen pantry hacks. Even if you have a larger pantry and plenty of cupboard space, odds are you could improve the way your things are kept.
2020 has been an interesting year, to say the least. We've all been stuck at home more than any time before in our lives. Like people do in most situations, we've tried to make the best of things.
One of the things we've seen over the past year is a massive interest in home cooking, baking, and getting back to the basics in our kitchens.
When the pandemic first hit, you couldn't buy a bread maker anywhere! They were sold out in stores and it was also hard to find things like ice cream makers, pasta makers, and shortages even extended to kitchen utensils and other basic accessories.
It's been great for passionate home cooks and families across the country, but now, with more "stuff" in your kitchen, you probably could use some tips on how to manage all of your new kitchen items.
Here are some ways you can maximize space and keep all of your kitchen stuff organized.
Use an Old Bookshelf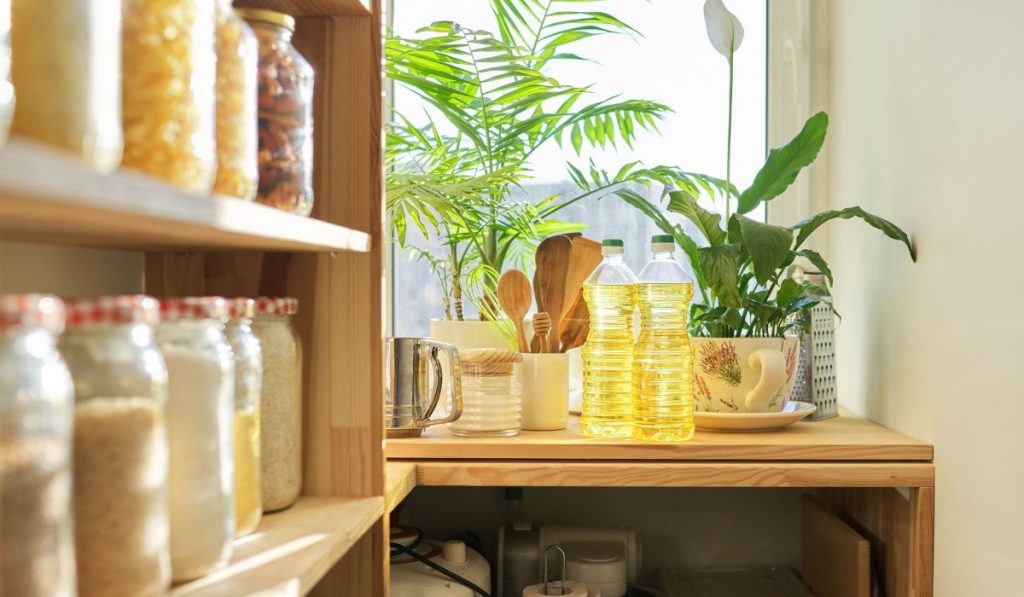 Most people have books sitting on a shelf that they'll never read again. Unless you're a massive book junkie or have a sentimental attachment to the books, donate them so someone else can read them!
Then, use the freed bookshelf in your kitchen as an extension of your pantry. Bookshelves work great in rooms or hallways adjacent to kitchens because you can showcase nice kitchen items like a mixer or nice dinner plates. They're in a spot where they are easy to grab, which makes getting work done in the kitchen a breeze.
Hanging Shelves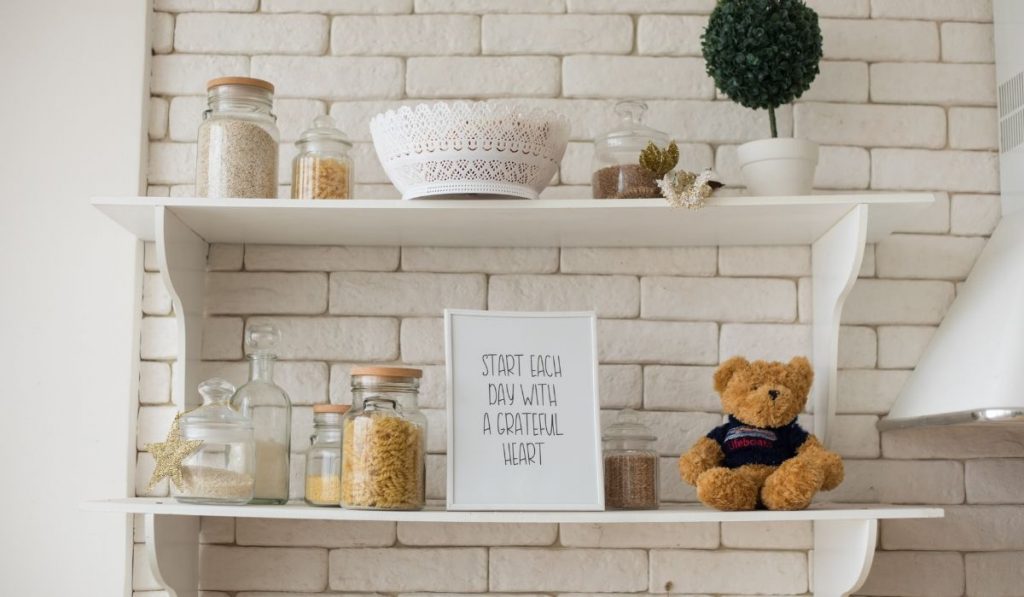 If you have spare wall space in your kitchen, don't let it go to waste. Installing hanging shelves or even a new cabinet is something anyone can do at home after a quick trip to the local hardware or home improvement store.
Check online to look at different size and color options and choose shelves that fit your kitchen design. This is a great chance to mix things up style-wise, and it doesn't take specialized tools. You should be able to do it with the basic tools you've already got at home.
A Kitchen Island on Wheels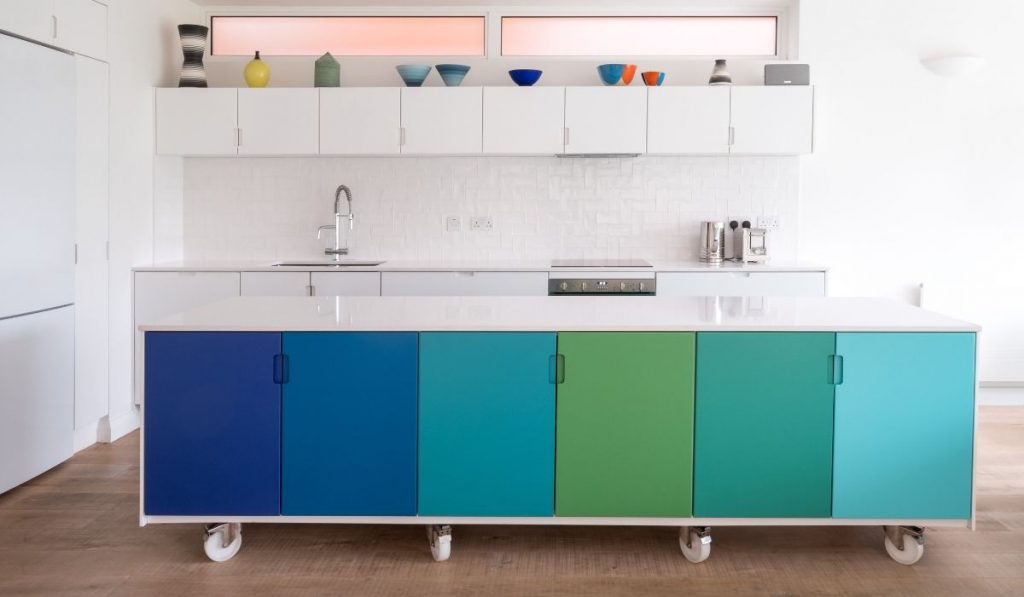 Wheeled kitchen islands are a great addition to smaller kitchens or kitchens with limited pantry space. You can move your wheeled island around whether you're baking or need to create an impromptu prep station.
They come in different colors and all sizes, so you can easily find one to fit your kitchen dimensions. Wheeled islands are a great place to keep spices, mixing bowls, kitchen towels, and other staples you turn to often.
Put Shelves in Your Shelves
If you're like most people, you have cans or bottles of oil sitting on shelves all over your kitchen. There's likely a lot of wasted vertical space. A great way to organize your pantry and maximize space is to install small shelving units inside your kitchen shelves!
You can buy pull-out racks with wheels to make stacking things like sodas or soup cans much easier. It will let you fit a lot more into even the tiniest of spaces.
Use Clear Containers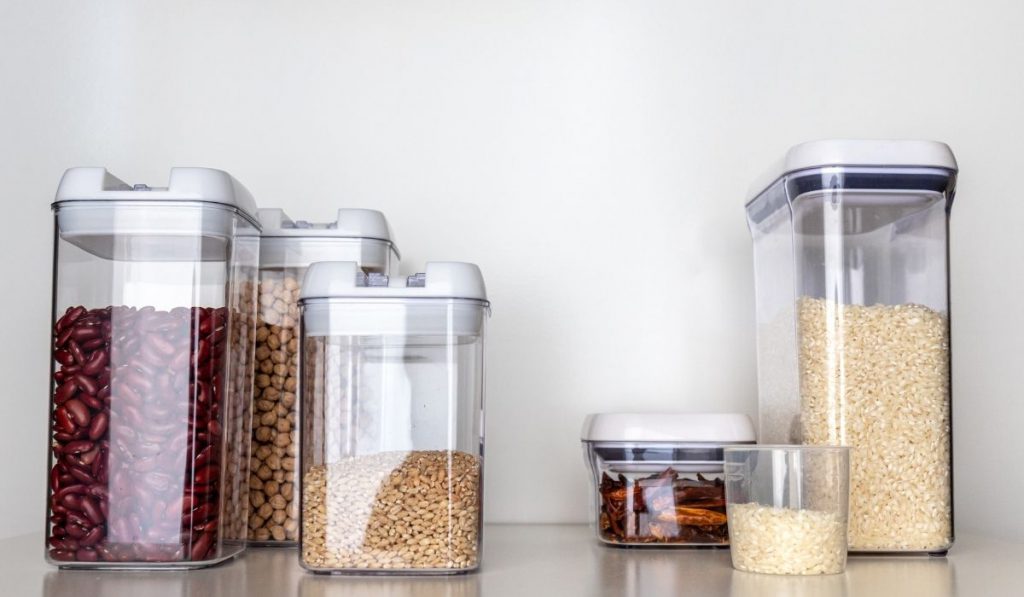 Most people have been through a few rounds of kitchen organizing in their lifetimes. What happens is we get everything nice and neat, and it stays that way for a few weeks before madness returns.
Clear storage containers are a great workaround because they keep things compartmented and you can see what's inside. There's no more wondering what's lingering in the back of your shelves or that corner cabinet space.
What's more, you can label clear containers to store similar items. It also helps cut down on trips to the store to buy that one spice you need for a recipe that you can't remember whether you have or not.
Use a China Hutch for Storage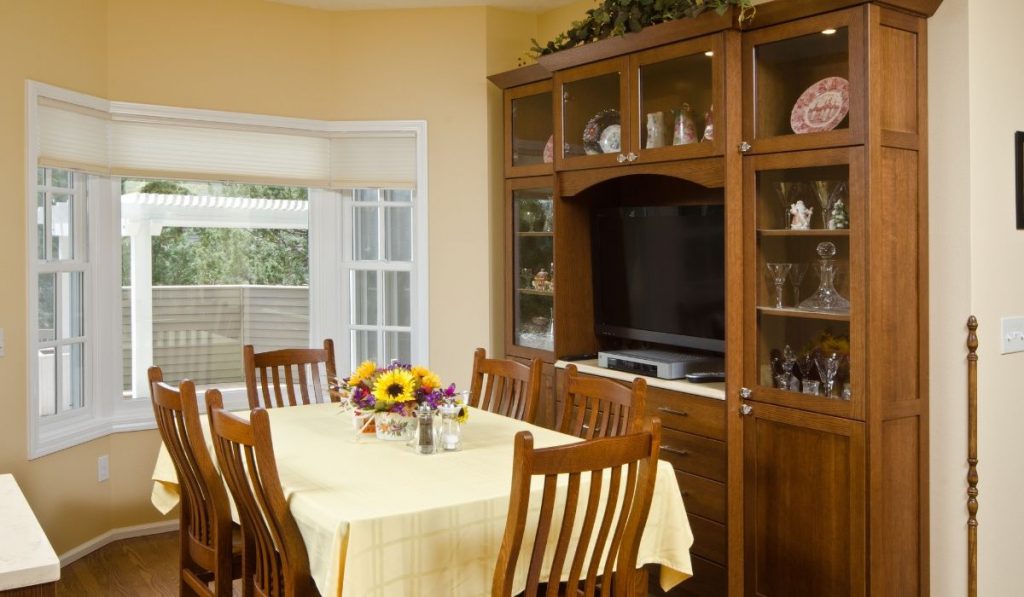 Maybe maximizing your kitchen pantry means finding innovative ways to expand your storage options. A kitchen hutch comes in very handy when you need more space to store dry goods.
Think about ditching that nice china set you got as a wedding gift that you rarely use. Be honest with yourself about whether you see yourself suddenly changing and throwing intricate dinner parties. Odds are things will be similar to what your lifestyle is like now. Instead, use the hutch for something more basic and efficient.
Stage Your Kitchen Pantry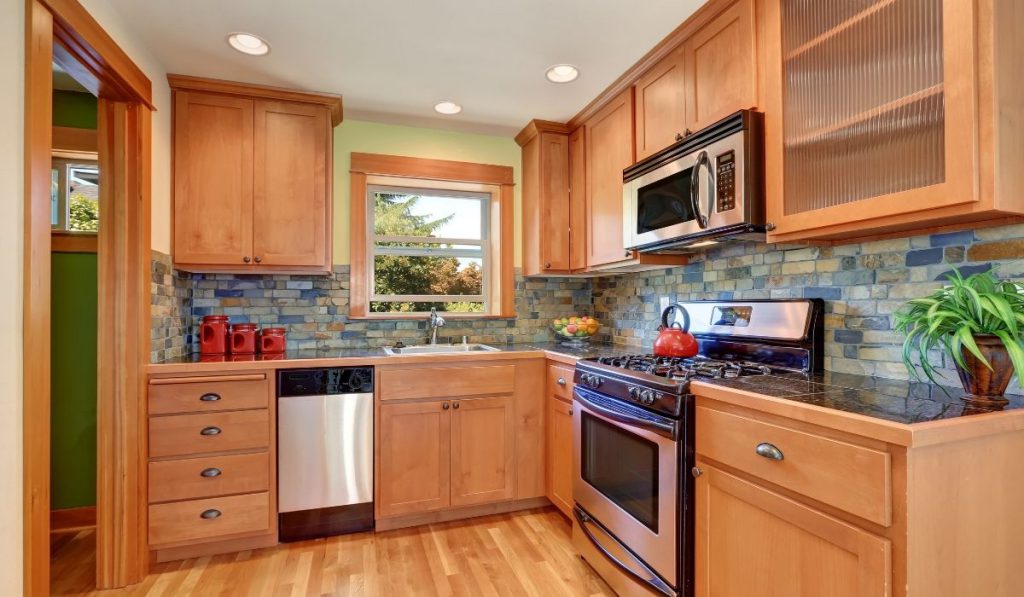 There are millions of cluttered kitchen pantries across the country. But how often do we use what's inside? Sure, we grab all the snacks that are in there, and there are several kitchen accessories that we simply couldn't do without. But what about the waffle maker? How regularly are we using the pizza stone?
Instead of shoving everything in your pantry, think about more organized ways that you can store things you don't use all that often. Put some kitchen items in the kitchen or under the guest bed, or in a self-storage unit that's close by. You can still break them out when you feel like waffles on Sunday morning or have a hankering for a Neapolitan pizza.
Getting creative with kitchen storage is key to hacking a small pantry. Think about what you use and design your kitchen storage with that in mind. If we're honest with ourselves, there is a lot in the kitchen that doesn't get touched enough to warrant a prime storage location.
Better storage doesn't mean you have to get rid of things, even if you only use them once or twice a year. Just don't keep them in your pantry where something else would serve a better purpose. With a more thoughtfully-designed kitchen pantry, cooking and cleaning will become a more pleasurable experience.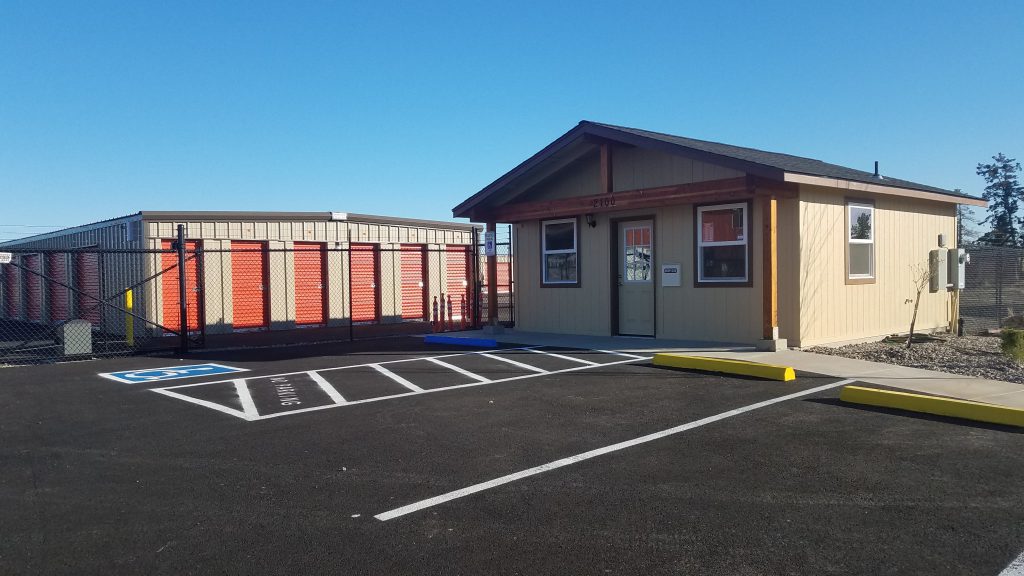 If you're looking for a storage facility to store your belongings, Safe In Storage has got you covered. Here at Safe In Storage, we offer a wide range of unit selections with state-of-the-art security features. To learn more about our self-storage facility, please check out our website at https://safeinstorageredmond.com/.